Wessex Commercial Solutions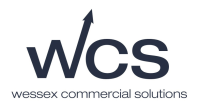 Looking for a Xero accountant to help your business grow?

Could your business be doing better? Do you worry about paying wages or bills? Are business worries keeping you awake at night?

We know that doing the same thing gets the same results!

If you're feeling brave and ready to change, we're ready to help you understand your numbers. Our Directors each have personal experience of running their own businesses, investing their own money and taking difficult decisions. With skill-sets ranging from the strategic to the practical, and training to implementation, our friendly team support you in making the difficult decisions which come with the role of business owner. Of course, we will take care of your compliance and tax requirements too.

Our monthly packages are designed to:
- make sure you know how well each part of your business is doing (your margins);
- talk through the changes you need to make to improve results and
- show you how you can improve cashflow.
Our team will be on hand to answer questions, with no fear of surprise bills!

As a Xero accountant, we help businesses like yours in Yeovil, Somerset and across the South West.

If you'd like to do something different this year and get better results for you and your business, we'd love to hear from you. Your first step is to book your Business & Xero Review for £195 + VAT, or chat with us today on our website, wessexcommercial.com.