Digital Hub
WHO & WHAT IS DIGITAL HUB?
Introducing Yeovil Chamber's Digital Hub - the ultimate destination for businesses looking to stay ahead of the curve in today's digital landscape. As one of many sector-specific hubs created by Yeovil Chamber, Digital Hub is dedicated to supporting, educating, and growing businesses of all sizes and industries.
"Useful technology made simple"
But that's not all - Digital Hub has joined forces with the county-wide Digital Somerset CIC to bring you an unparalleled network of knowledge, education, and resources. Whether you're a tech business or not, and whether you're a Yeovil Chamber member or not, you are welcome to join the Digital Hub community.
With a reach that extends beyond Somerset boundaries, Digital Hub is open to businesses from across the South West, including Bristol, Bath, Taunton and beyond.
And as part of the wider Tech sector, Digital Hub is also connected to the Tech South West cluster, providing members with access to even more resources and opportunities.
So why wait? Join Yeovil Chamber's Digital Hub today and take your business to the next level!
NOTE: Students can attend for free
OUR MISSION
"Connecting the technology dots to empower businesses through increased digital adoption in our region."
IS DIGITAL HUB JUST FOR GEEKS?
Absolutely not. Like Digital Somerset we are a community for the digitally curious.
As a hub that spans across multiple sectors, we welcome businesses of all types and industries, including IT & Web Agencies, Construction, Aerospace, and more. Whether you're a tech company looking to network with peers or a law firm looking to enhance your digital presence, Digital Hub is the perfect destination for you.

And for students, we are excited to offer free attendance as a way to invest in the future of digital. Join our community and discover the endless possibilities of digital for yourself.
WHERE & WHEN IS DIGITAL HUB?
Located at - iAero Centre Yeovil, Bunford Lane, Yeovil, Somerset BA20 2EJ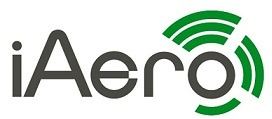 Starting from February 2023, Digital Hub will be a bi-monthly event.
The last Thursday in that particular month (except December).
18:00pm – 21:00pm
Thursday 29th February 2024
Thursday 25th April 2024
Thursday 27th June 2024
Thursday 5th September 2024
WHAT CAN I EXPECT FROM A DIGITAL HUB EVENT?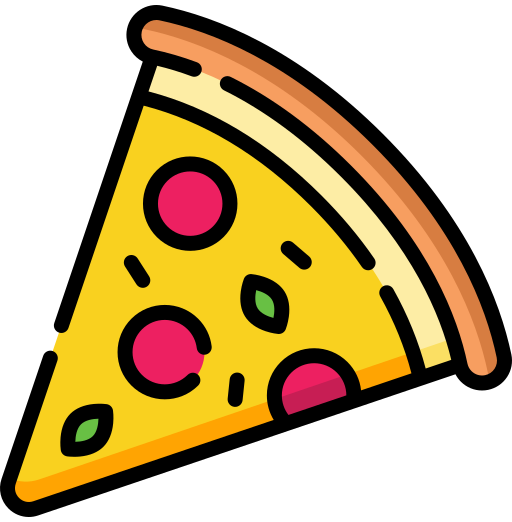 Pizza
Probably the most important consideration is that there will be free pizza available.
The format may change a little on each event depending on the subject matter.
A rough agenda is as follows:
18:00 – arrival and networking with pizza
18:45 – Welcome & intro
19:00 – Sponsor update
19:15 - Key presentation with Q&A session
20:00 - Spotlight Focus - local tech business focus
20:30 – Industry update / special feature / local tech news
21:00 – 21:30 relaxed networking until close
Digital Hub's Mission Statement
"Empowering local digital businesses and individuals to reach new heights through collaborative learning, unparalleled supply chain opportunities, and comprehensive business support. Our purpose is to raise the bar for the entire digital industry in Yeovil, South Somerset, West Dorset, and beyond"
How can Yeovil Chamber help?
Yeovil Chamber will act as oversight for the group. The benefits of the Digital Hub:
Open dialogue and networking amongst a wide range of sectors in the local area;
Share and promote best practices;
Share and assist with sector operational challenges;
Deliver supply-chain development and other work and wider business support opportunities;
How will membership of the Digital Hub deliver benefits?
Regular meetings to discuss sector-specific issues for action;
Education and inspiration from keynote speakers
Regular communications with all participating members;
Support from Yeovil Chamber via extensive working relationships with local government officers and other key stakeholders in the wider business sector;
In-group expert advice from the participating members.
Invited guest speakers from business support groups (e.g local authority, legal, finance, funding, and training)
If you are in tech you have the opportunity to share your sector-specific advice with the wider group - ref: Spotlight Feature
How do I get involved?
If you are a local tech business and would like to present in the 'Spotlight' feature please contact the team: hubs@yeovilchamber.org
If you feel you could offer advice in any way or feel we could do something a bit better, please call or email the team: events@yeovilchamber.org or 01935 804999
Do I need to join Yeovil Chamber?
Whilst there is currently no charge to be part of the Hospitality Hub, nor is there any compulsion to become a member of Yeovil Chamber, there are several additional benefits from membership of Yeovil Chamber. Yeovil Chamber delivers access to the big-picture and wider business support, via an unrivaled network of like-minded business people from businesses of all sizes and sectors.
Real-time, tailored business support, via insight from our unrivaled and unique network of working relationships with local government and strategic stakeholders extending out from Yeovil into South Somerset and North Dorset;
Regular networking events allow you to meet and discuss wider business issues with other like-minded people from across the business, professional and commercial sector;
Broadcast your good news stories and promote your events and workshops, to over 2,000 other local and regional businesses, via web and social media channels;
Regular communications and bulletins keep members informed and give you a big say on economic developments, planning, and issues which affect all businesses across the Yeovil area.