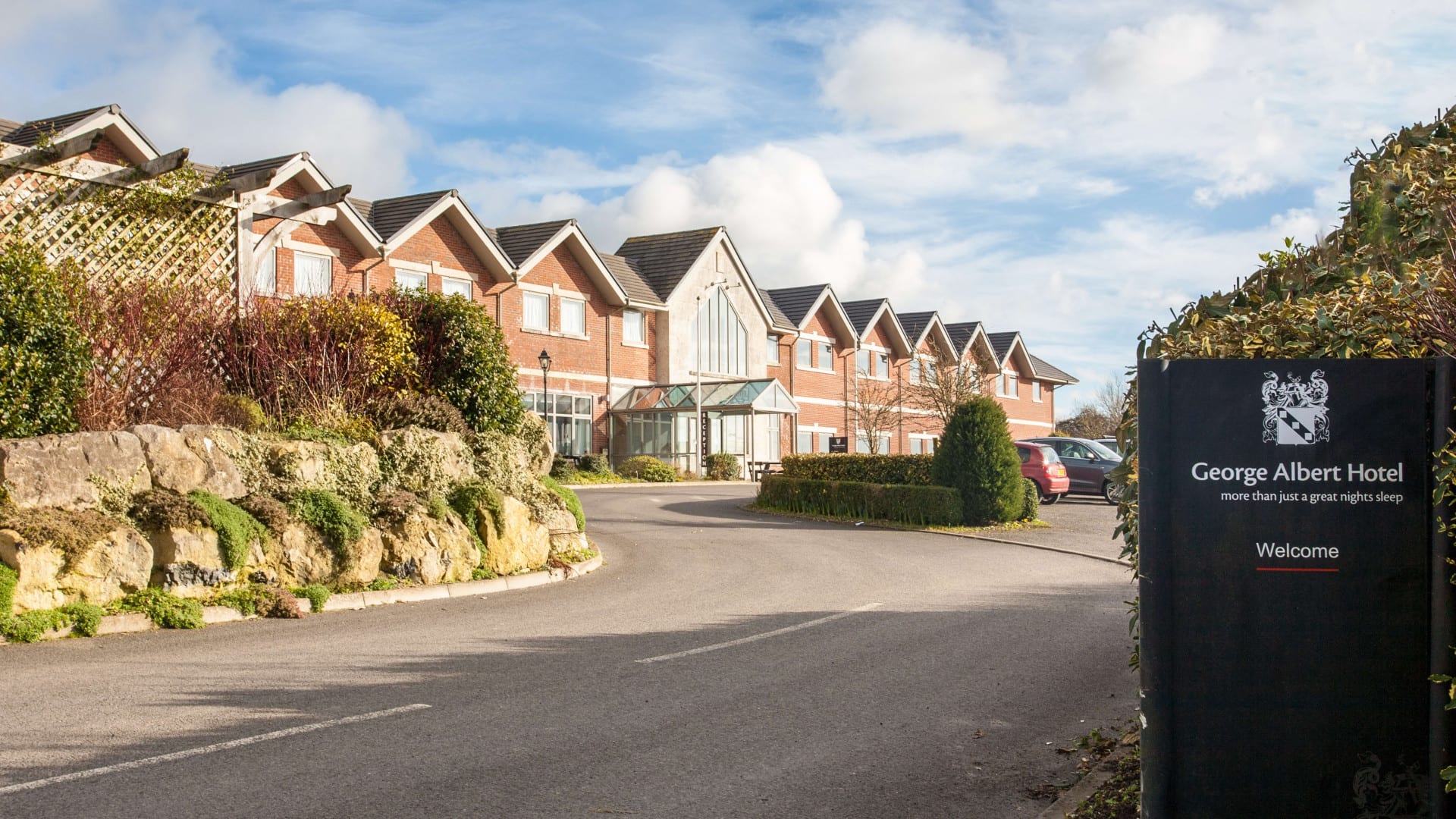 George Albert Xmas Events
Released On 2nd Nov 2023
See below for the latest upcoming events at the George Albert Hotel.
80's Christmas Party
"Step back in time to the 80's this holiday season! Join us on Friday, December 1st, for an epic 80's-inspired Christmas Party at the George Albert Hotel. Gather your friends, family, and colleagues for a night of nostalgia and festive cheer.
Our special event includes a delectable Two-Course Christmas Menu Dinner to tantalize your taste buds. The doors swing open at 7pm, so make sure you're ready to party like it's the 80's.
All of this excitement can be yours for just £30 per person. Get ready to groove to the 80's beats and make this holiday season one to remember!"
Christmas 2023
"Get ready to make your Christmas unforgettable in 2023! Join us in celebrating the festive season with your friends, family, or work colleagues at our Christmas parties.
Indulge in a sumptuous 3-course Christmas dinner, and then dance the night away as you revel in the holiday spirit.
Our Christmas parties are available on both Fridays and Saturdays, running from November 24th through to December 23rd, 2023. It's the perfect way to kick off your holiday celebrations.
All of this can be yours for just £37.50 per person. Don't miss out on the chance to create lasting memories during this magical season!"
Contact
Ed Brayshaw
Conference & Events Manager
The George Albert Hotel, Wardon Hill, Near Dorchester, Dorset, DT2 9PW
T: 01935 483430 W: www.gahotel.co.uk E: events@gahotel.co.uk