Growth Hub Newsletter Dec 2022
Released On 21st Dec 2022
Heart of the South West Growth Hub - Newsletter - 14th December 2022
Here at the Heart of the South West Growth Hub we look to keep you updated on the latest Government and local business support. Get in touch with the Growth Hub team to find what you need to support your business.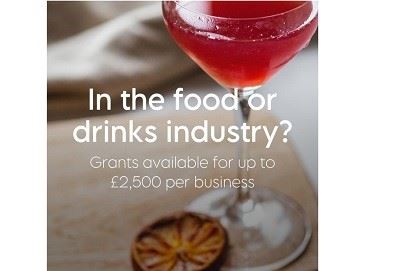 Spotlight on food and drink - £2,500 Grant (Somerset Businesses)
Somerset West and Taunton and Sedgemoor District Councils have teamed up to design and deliver a tailored support package to local businesses within the food and drink sector. The two Councils are making available small grants (up to £2,500) towards supporting food and drink businesses implement improvements or changes that can demonstrate a clear impact on business' future growth and/ or viability. Any interested businesses should carefully consider the grant information in the relevant links below before completing an application form. Small and micro businesses within Somerset West and Taunton Council & Sedgemoor District Council areas can apply. The application process closes on 6 January 2023. Somerset West and Taunton businesses apply here: Check if your business is eligible. Sedgemoor businesses apply here: Food and Drink Grant (sedgemoor.gov.uk)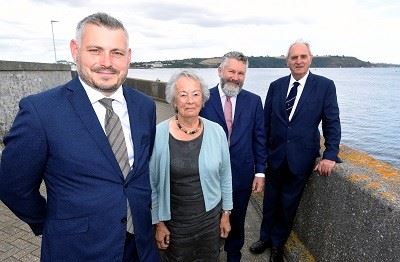 Plymouth and South Devon Freeport
Plymouth and South Devon Freeport is the first of eight Freeports to be given the full green light along with two others. The approval unlocks millions of pounds of grant seed funding and enables applicable businesses to join and take advantage of the Freeport status. The Freeport is a dynamic public/private partnership between Devon County Council, Plymouth City Council, South Hams District Council and a wider range of stakeholders. It will enable innovators and investors from across the world to test, trial and take to market cutting edge technology and products. Businesses that are part of the Freeport can take advantage of a range of tax and customs benefits and incentives to support growth, innovation and investment in the South West including business rates relief, employer National Insurance contributions rate relief, stamp duty land tax relief, capital allowances, VAT and tariff benefits and simplified import procedures. Approval now enables interested businesses to begin taking the first steps to contracting, designing and planning their place within the Freeport with the Freeport team, landowners and partners and discuss the myriad of benefits this presents. Find out more
Wellbeing Works
Christmas can be a stressful time of year for you & your business. Wellbeing Works offers Devon based businesses and individuals the opportunity to prioritise and develop your wellbeing and resilience through fully-funded 1-2-1 wellbeing check-ins and online workshops. A 1-2-1 Wellbeing Check-in will help you to: Take stock of your wellbeing and share your challenges, Feel inspired to take positive steps towards greater wellbeing, Be signposted to resources and support for your wellbeing journey. Find out more here, book your wellbeing check-in here, or call 01392 248919. If you would like Wellbeing Works to run a wellbeing session for your business or group, please contact Victoria.Grimberg@devoncommunities.org.uk
Cornerstone Business Mentoring- This service is offered free of charge by volunteer business mentors to businesses in Somerset whether you are a start-up or an established business that wants to grow. Mentoring is usually a long-term relationship where the mentor acts as a critical friend and will help the business work out their own answers to their questions and to make balanced decisions to take the business forward. Find out more about Cornerstone Mentoring here or get in touch at: info@cornerstonementoring.co.uk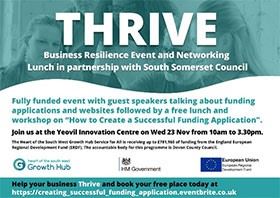 Is your business ready to Thrive in 2023?
If you're a sole trader, micro business or limited company in Devon, Plymouth, Torbay, and Somerset (excluding BANES), Thrive is here to support you to make your business the best it can be. Whether your current business challenge is looking for ways to grow your business, increase your turnover, getting to grips with social media, managing your businesses, or writing a business plan, Thrive is here to help. Through 1-2-1 business diagnostic and training services, Thrive offers up to 12 hours of fully-funded expert advice and tailored guidance to help support local businesses with growth, resilience, trade, marketing, recruitment, and more. Learn more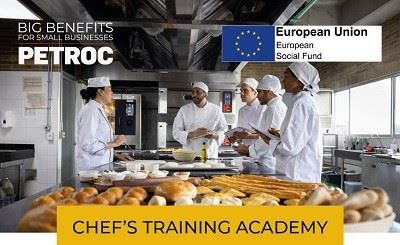 Petroc Chef's Training Academy
Do you have a member of kitchen staff who would benefit from learning new skills? Are you looking for new dishes to add to your menu? Petroc has designed a series of one-day workshops to support businesses in Torridge and North Devon with their culinary skills. This course is available to SME's (businesses with less than 250 employees) based in Torridge and North Devon, delivered by Petroc's 'Big Benefits for Small Businesses' project, and is fully funded by the European Social Fund. Find out more and book tickets
These sessions are being delivered by the 'Big Benefits for Small Businesses' project and are fully funded by the European Social Fund. You must have a business, or work for a business based in Torridge and North Devon to be eligible for support.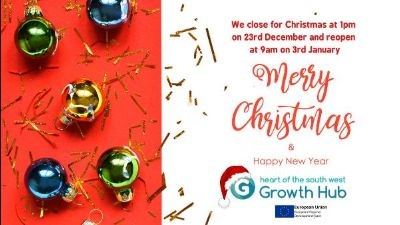 Retrofit Training Academy for jobseekers & tradespeople
The Retrofit Academy is part of the Government's Skills Bootcamp initiative, which means those who are self-employed - or unemployed - can complete a Level 2 Award in Domestic Retrofit for free. City College Plymouth is one provider working in partnership with The Retrofit Academy and will offer a new level 2 award that will support anyone wishing to join this exciting sector.
They join a growing network that aims to support and drive a low-carbon future by training a new generation of retrofit professionals as well as bettering homes and lives through domestic decarbonisation. The level 2 award will support those already working in construction such as plasterers, heating engineers and carpenters who would like to acquire specific retrofit skills. It is also suitable for those wishing to join the industry with no previous construction experience. Learn more here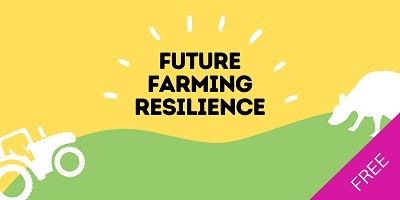 Navigating the Agricultural Transition
Between 2021 and 2027, the government will reduce and then stop Direct Payments. Instead, farmers will be supported to improve the environment, improve animal health and welfare, and reduce carbon emissions. This is the biggest change in farm support for generations and all farmers need to think how they will adapt. The Future Farming Resilience Fund has been funded by Defra to allow us to support farmers and land managers with this transition. The support, which includes workshops, events and more, is free to any farmer or land manager currently in receipt of BPS payments. Find out more and book workshops
Farming Futures Research and Development competition
Defra have published guidance for the third round of the Farming Futures Research and Development competition focusing on agriculture and horticulture robotics.
In partnership with UK Research and Innovation (UKRI), Defra will match-fund projects which will boost productivity and sustainable farming practices through the development of automation and robotic technologies on farm. Farmers, growers, businesses, and researchers are being invited to apply for a share of £12.5 million, with grants for projects worth between £500,000 and £1.5 million available.
Applications open on 9th January 2023. For more information, read the Future Farming Blog post.

South West Events and Workshops
The Growth Hub has a dedicated page listing all the latest business events taking place across the South West. The New Year is the perfect time to take stock of your business, plug those skills gaps and revisit that business plan. Our upcoming workshops have everything you need to be ready and focussed for 2023. Below are a few funded (or free) events happening in the New Year:
Business Health Check – Wednesday 11th January - Online
How to Create a Successful Funding Application – Friday 13th January - Online
Business Mini-Plan: Run Your Business More Effectively By Planning Ahead – Thursday 19th January To register, please email info@northdevonplus.co.uk or call 01237 428 834
Diary Dates
We're bringing our popular in-person Business Resilience Event to you:
At Plymouth Science Park, Plymouth on 8th February
At Somerset County Hall, Taunton on 1st February
Save the date. More details to follow...
For more events, see our events and workshop pages
Somerset Businesses - Skills Bootcamps 2023 are coming!
Do you have skills gaps in your business? .Do you struggle to recruit? Skills Bootcamps are free, flexible courses of up to 16 weeks for adults aged 19 or over. This opportunity is to learn more about Skills Bootcamps to raise your awareness as a business to explore how they may be a benefit to your business in a neutral non-sales environment and, at the same time, shape the direction of the Skills Bootcamp model across Somerset & Dorset by sharing your thoughts and views. Find out more: https://dstpn.co.uk/skills-bootcamps-4/
See the Skills Launchpad for information about skills, careers and training
Merry Christmas from the Growth Hub Team
The Growth Hub will be closed over the Christmas period, from 1pm on 23rd December until 3rd January 2023. Key information is available for you to access on our website. 2022 has been another difficult year for businesses and 2023 is likely to have its challenges too. Whatever business challenge you are facing, the Growth Hub Team will do their best to help - please get in touch. The Growth Hub supported 1607 businesses across the South West this year, with many thousands more subscribing to our newsletter and accessing the website. We look forward to helping many more businesses in 2023.