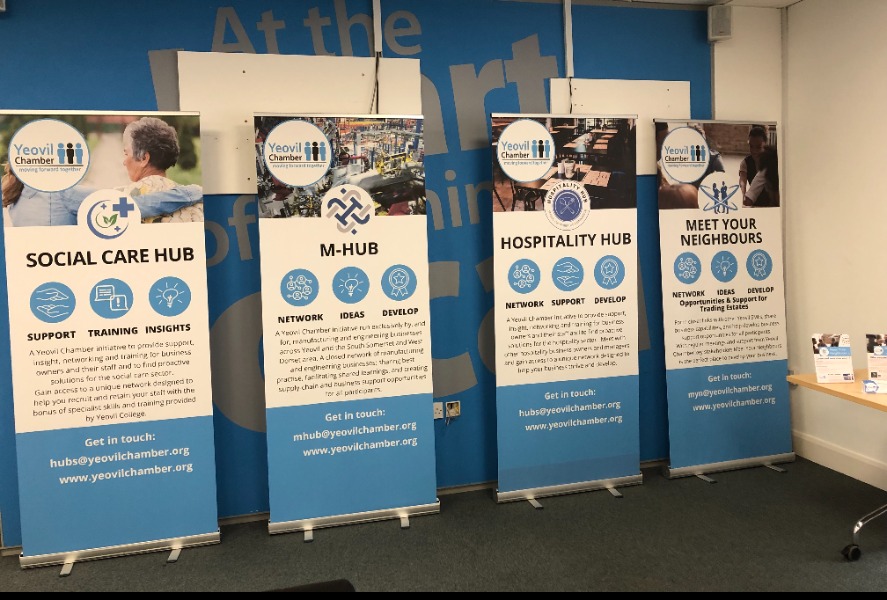 Yeovil Chamber Business Fair year one
Released On 28th Jul 2022
Earlier this month Yeovil Chamber celebrated the first Yeovil Chamber Business Fair held at Yeovil Innovation Centre.
After nearly two years of planning, including a last minute switch in 2021 to an online event, the Yeovil Chamber team were pleased to welcome 30 exhibitors to the building for a two day event.
The event welcomed over 100 visitors across the two days along with 3 workshops and a charity CPR demonstration from Emerald First Aid that raised £130 towards a new defib unit for the town.
There was a lot of networking between the exhibitors and despite footfall being lower than it was hoped, a general sense that the event had been a success.
Organisers are already planning the 2023 event which will likely be condensed into a one day event, held earlier in June and finishing in a social BBQ with live music.
The event was supported by Yeovil Innovation Centre, SSDC and grant funded in 2021 by Somerset County Council.