Yeovil Chamber Business Fair 2021
Yeovil Chamber is working in partnership with Yeovil College and Somerset County Council to hold a countywide virtual business fair to help promote and reboot Somerset businesses.​
The fair is open to all businesses to exhibit and we welcome applications from Somerset-based speakers, industry experts, and business leaders to take part in our program of Webinars and Q&A sessions.​
The Yeovil Chamber Business Fair will run from 28th June - 2nd July 2021 with a mixture of live, hosted, and pre-recorded events.​
All content will be available on the Yeovil Chamber YouTube and Facebook channels and is free to view and share both during and after the event providing an ongoing resource to the business community.
What will be happening?
Every day we will showcase Somerset businesses in LIVE webinars and on our YouTube channel so you can get to know other businesses in your area and business sector.​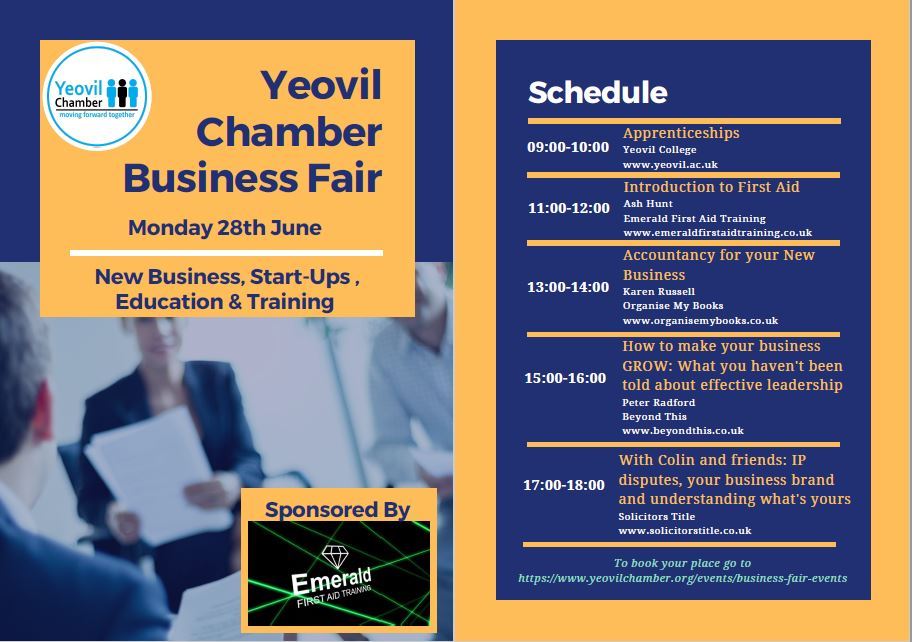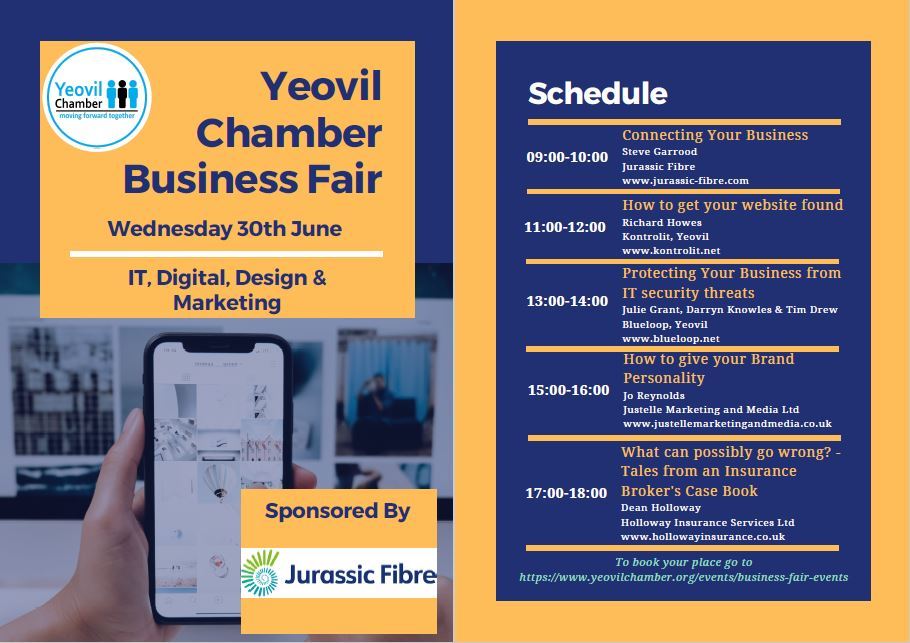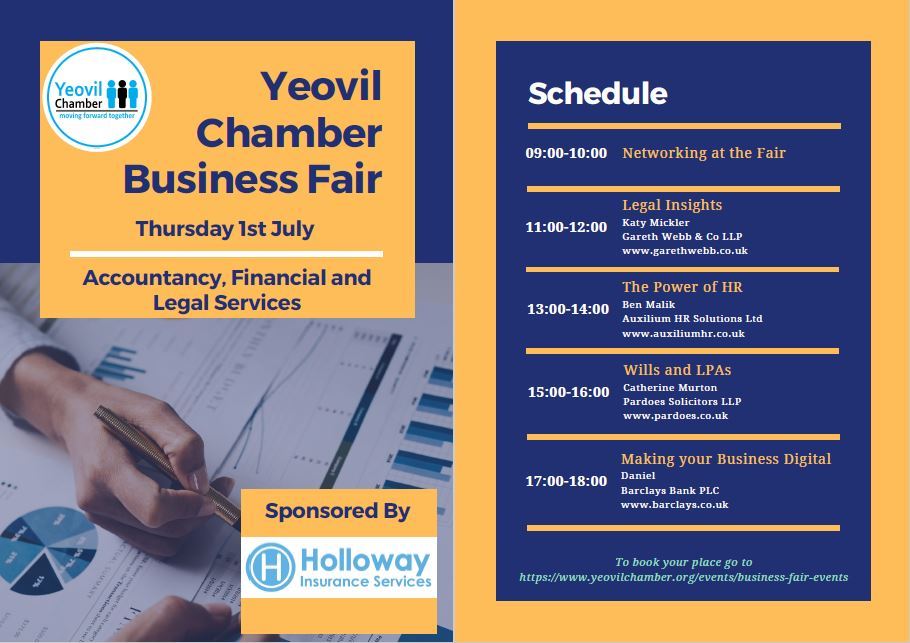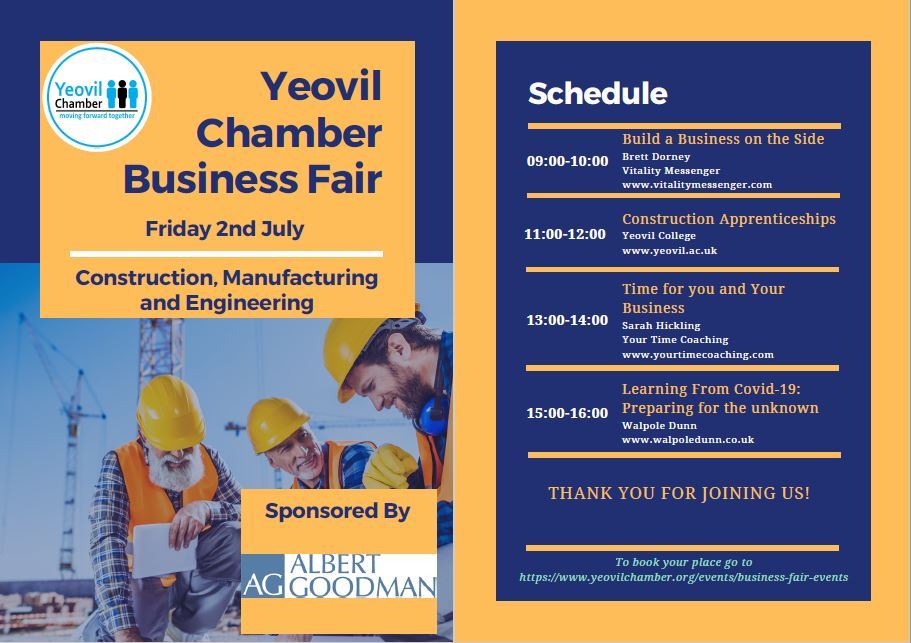 ​
VISITOR BOOKINGS NOW OPEN
The Business Fair 2021 runs from 9am on 28th June - 4pm on 2nd July 2021
Yeovil Chamber Mission Statement
To be the natural, go-to organisation for the business community, and through increased membership, to continually, and visibly improve the local business environment. ​
To be the pre-eminent voice of Yeovil business, and actively promote Yeovil as a regional hub, and the businesses in and around it, by: ​
Delivering regular opportunities for members to come together; to learn, network, and share information. ​
Forging regular links, and co-operating with other town and regional Chambers to achieve common objectives. ​
Where appropriate, seeking opportunities to add value to the business community via commercial or social joint ventures and initiatives. ​
Working with MPs, regional and local government, and other responsible bodies, to achieve positive change to the immediate business and social environment. ​
The object of Yeovil Chamber is to promote and protect the trade, commerce, and interests of businesses of Yeovil and the surrounding areas, and to consider all questions connected therewith, to collect and disseminate statistical and other information relating to trade and commerce.​