Yeovil College Apprenticeships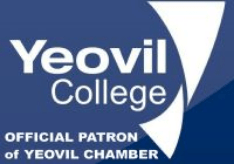 Yeovil Chamber Business Fair is proud to invite you to a free online session with Yeovil College.
In this session, you will hear from an expert and have the opportunity to ask questions that directly relate to your business.
The session will be recorded and available on the Yeovil Chamber YouTube Channel after the event.