Breakfast Circle Jan 2024
The Breakfast Circle (Breakfast Provided)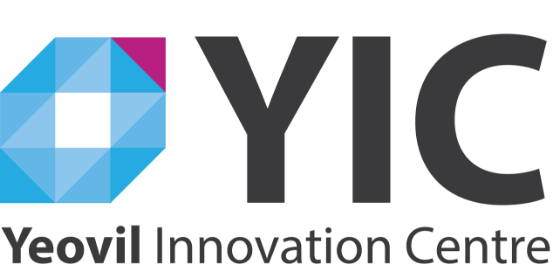 Join us for a series of regular networking sessions at the Yeovil Innovation Centre, where the atmosphere is relaxed and friendly, free from corporate stuffiness.
Our specially designed meetings are limited to a maximum of 20 businesses, ensuring everyone has ample time to connect and engage. Imagine having 3-4 minutes to chat about your business, share your goals, and describe your ideal customer. It's an opportunity for genuine conversations without the pressure of public speaking or catchy taglines. At our event, everyone remains comfortably seated, fostering inclusivity and a sense of camaraderie.
And let's not forget the coffee! We proudly serve the best brew in the South West, complemented by a selection of delicious food options, including bacon, egg, and veggie rolls (pre-order to secure your choice).
We understand that networking and public speaking can be daunting for many. That's why we've created an environment that prioritises comfort and collaboration. After your introduction, the floor opens up for questions, allowing you to delve deeper into discussions and gain a better understanding of each participant's business. By the end of the event, you'll leave knowing these individuals well and having a solid grasp of their businesses. Of course, we always recommend arranging one-on-one meetings to further explore potential synergies.
We take pride in offering the best value networking event in the local area. For Chamber members, the cost is only £10, while non-members can attend for just £15. In today's business climate, face-to-face networking is an essential tool for success, and we're here to provide the ideal platform for forging meaningful connections.
Here's a breakdown of the event schedule:
8:30 am: Open networking with drinks and food
8:45 am: Chamber Introduction
9:00 am: 'Round Table' Introductions (approx. 3 minutes each)
10:10 am: Open Q&A session
10:20 am: Wrap Up and announcements
10:30 am: Meeting Closes
But wait, the networking doesn't end there! From 10:30 am to 11:30 am, you can continue connecting with fellow attendees and making valuable connections.
If you believe others would benefit from this event, please feel free to forward the details to your colleagues and contacts. If you have any questions or queries, don't hesitate to reach out to us.
Join us at Yeovil Chambers for an enjoyable, stress-free networking experience that brings businesses together, fosters meaningful connections, and sets the stage for future success.