Are you a hospitality business based in or around Yeovil or south Somerset?
Would you like to increase footfall to your business?
Then join us for our next Hospitality Hub Meeting and find out how we plan to support your sector and attract more people to your business in 2022 and beyond.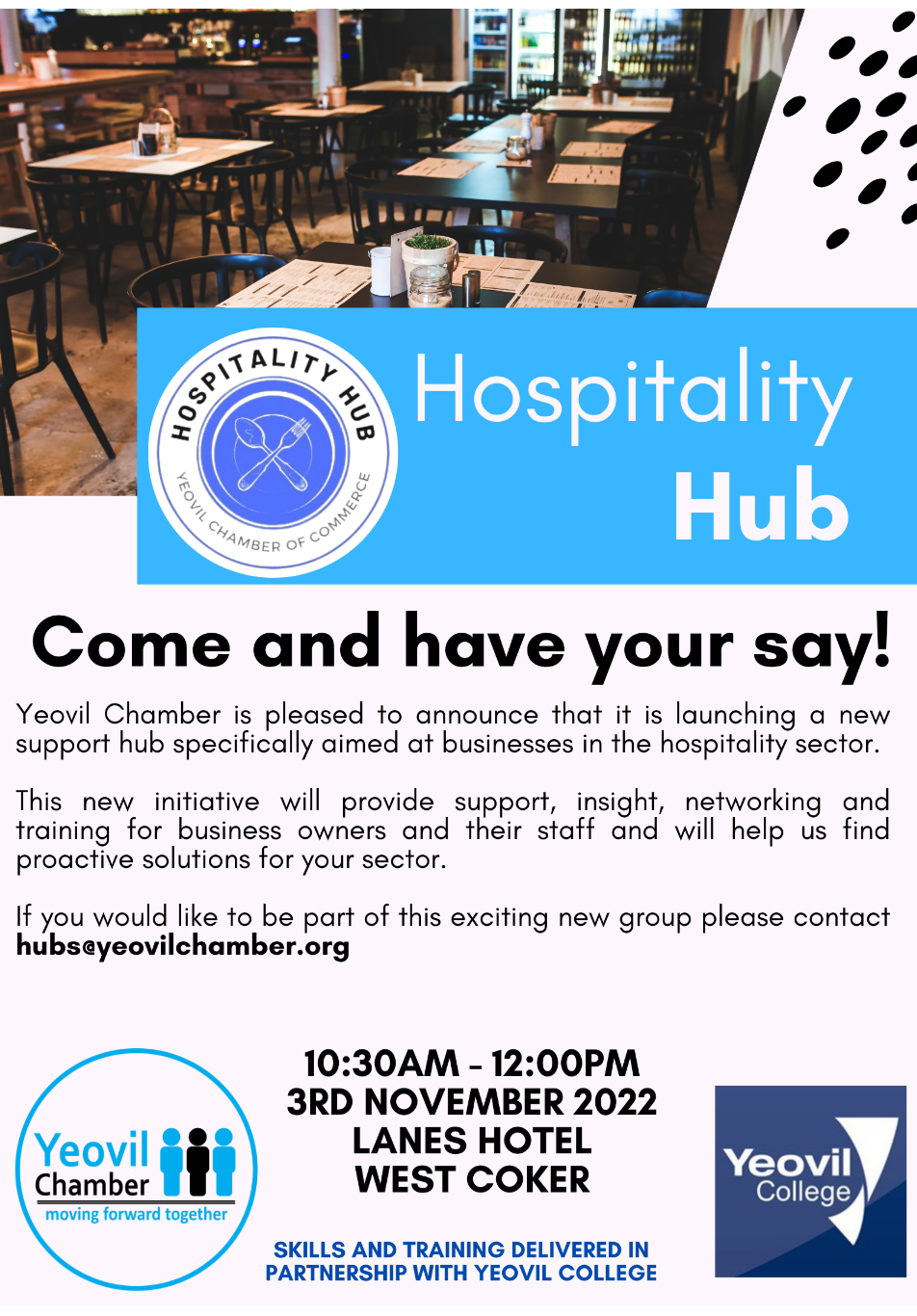 What is the Hospitality Hub?
A Yeovil Chamber initiative run exclusively by, and for, hospitality and catering businesses across Yeovil and the South Somerset and West Dorset area.
A close network of restaurants, cafes, public houses and catering businesses; sharing best practices, facilitating shared learnings, and creating supply-chain and business support opportunities for all participants.
Hospitality Hub's Mission Statement
"Bringing together local hospitality businesses for shared learning, supply chain opportunities, and business support. With the purpose of increasing standards and growing footfall for the whole the industry in and around the Yeovil area."