M-Hub's next event - 5th November @ 14:00
Yeovil Chamber and the Somerset Manufacturers Group invites you to book the next M-Hub meeting.
Following on from our successful September event our November meeting will focus on post Brexit planning, best practice, and any shared learning. Along with discussions around Covid-19 and the learning gained from speaking with other manufacturing companies and their experiences and advice on offer.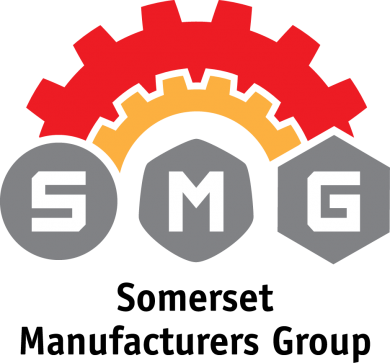 Due to the lack of a factory tour for this event, we will be having our first 'Spotlight' focus, where we invite a smaller size manufacturing company to briefly share their company story with the team, highlighting their top three pain points and sharing their best success story.
PLEASE BOOK YOUR FREE PLACE BELOW
Event Agenda
Introductions - round table introductions of all manufacturing companies
Review/highlights of Septembers meeting
Spotlight Focus session - Boundary Precision Engineering
Discussion - Post-Brexit and or Covid questions or advice

A specialist from Make Uk will be on the panel to help field any Brexit questions

*Novembers Spotlight focus company
Thanks and close.
Location: Via Zoom - details to be circulated a couple of days before the event
What is the spotlight session?
This is a 20-minute section within the M-Hub meeting reserved for a smaller business that doesn't have the capacity to host or provide a factory tour around their business premise. This gives the company an opportunity to educate the other members on a history of who they are and what they do. Along with sharing success stories and pain points.
What is the format of the 'Spotlight' segment?
A business has 20-minute to present. This should include a quick historic overview, who they are and what they do. We recommend that you share your top 3 pain points and their best success story. There will also be a 10-minute slot after your presentation for a Q&A session.

What will I gain from presenting a Spotlight session?
You will gain wider promotion/awareness to all your fellow M-Hub members. We also feel this is the perfect platform for the smaller engineering and manufacturing businesses to have a voice to discuss their business, what they do well, and what areas they would like more help/support.
More importantly, we feel that by voicing your top three pain points and having them discussed in the Q&A session, there this an opportunity of shared learning to help you and others who may be experiencing similar issues.

How do I book my company in for Spotlight Session?
Please email the team: mhub@yeovilchamber.org
What is the purpose of M-Hub?
M-Hub's main mission is to bring together the manufacturing and engineering businesses of Yeovil and the surrounding area.
Helping facilitate shared learnings, best practice and supply chain opportunities whilst having a close group networking opportunity.
Any questions or queries please email the team: mhub@yeovilchamber.org
Do I have to be a Chamber member?
It's not a prerequisite for M-Hub members to become a member of the wider Yeovil Chamber.
However, membership of Yeovil Chamber will bring you into the wider business community, via the following benefits:
Real-time, tailored business support, via insight from our unrivaled and unique network of working relationships with local government and strategic stakeholders extending out from Yeovil into South Somerset and North Dorset;

Regular networking events allow you to meet and discuss wider business issues with other like-minded people from across the business, professional and commercial sector - ref https://www.yeovilchamber.org/events/chamber

Broadcast your good news stories and promote your events and workshops, to over 2,000 other local and regional businesses, via web and social media channels;
Regular communications and bulletins keep members informed and give you a big say on economic developments, planning, and issues that affect all businesses across the Yeovil area.
For details of membership benefits, and to join Yeovil Chamber visit https://www.yeovilchamber.org/membership/benefits-rates.htm