Join us for the launch of our new Social Care Hub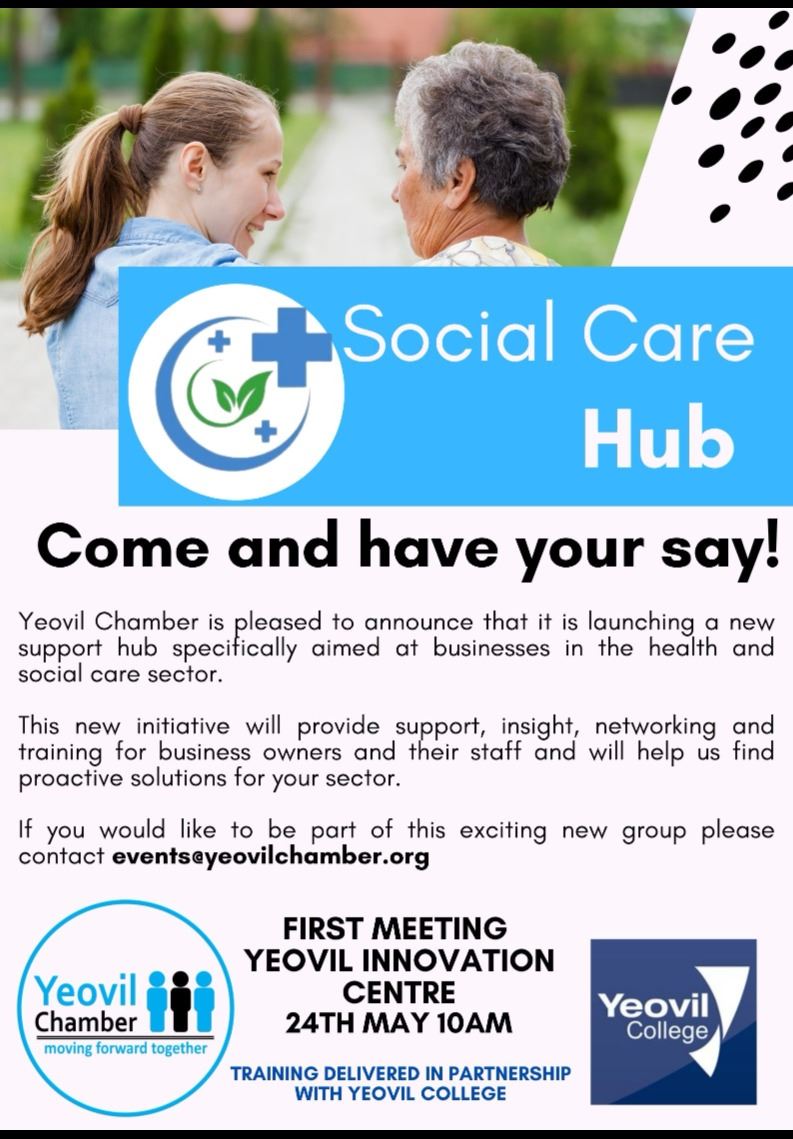 What is SC Hub?
A Yeovil Chamber initiative run exclusively by, and for, social care businesses across Yeovil and the South Somerset and West Dorset area.
A close network of health care, social care and early years organisations; sharing best practice, facilitating shared learnings, recruitment and training initiatives, and business support opportunities for all participants.
Social Care Hub Mission Statement
"Helping caring organisations in Yeovil and surrounding areas provide outstanding results to their clients by sharing, caring and growing together."
For more information visit https://www.yeovilchamber.org/networking/social-care.htm