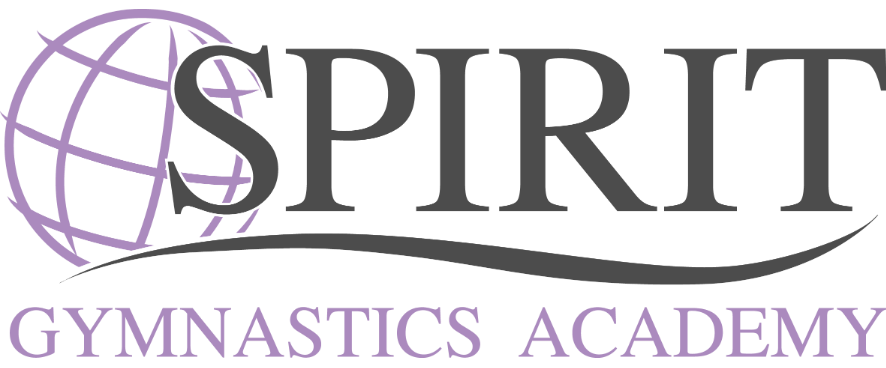 Chamber contact reaps rewards
Released On 16th Apr 2021
Seventeen coaches at Yeovil's fastest-growing gymnastics club, Spirit Gymnastics Academy, benefited recently from some bespoke first aid training prior to the sport restarting after lockdown, and the Yeovil Chamber had a hand in making it happen.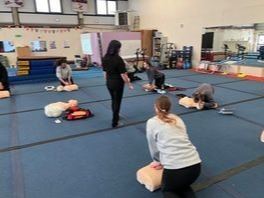 As relative newcomers to the Chamber, Spirit met Emerald First Aid Training through one of the working breakfast meetings in 2020, and that led to a new beneficial relationship blossoming, which has resulted in a new sponsorship arrangement. Managing Director of Spirit, Al Haigh, said "Ash Hunt offered his services to Spirit when we first met during the first lockdown in 2020. We knew this was a good opportunity to develop our coaching team and after a few delays caused by various COVID restrictions we finally managed to find a date in April, just before we were allowed to resume full indoor lessons."
Emerald were able to design and deliver a bespoke training package to coaches from age 16 upwards, who will be delivering hands-on training to gymnasts in the Academy, some of whom start lessons at age 2. The course provided by Emerald was a mix of good life skills like primary and secondary surveys, CPR and recovery positions. But it was also an opportunity to spend time considering the sorts of injuries that could happen in a gymnastics setting.
Ash Hunt of Emerald First Aid said "Working with Spirit Gymnastics to put together a relevant, engaging and practical bespoke course is something we have thoroughly enjoyed. As a centre for regulated qualifications in First Aid, we pride ourselves on the quality of our trainers and the thoroughness of our content, judging by the feedback we have had from learners we are pleased to have met expectations on both fronts. Working will Al to establish what the most common injuries would be to participants, we ensured all areas were covered, as well as a few additional nuggets of information. We look forward to supporting Spirit and their coaches in the not too distant future."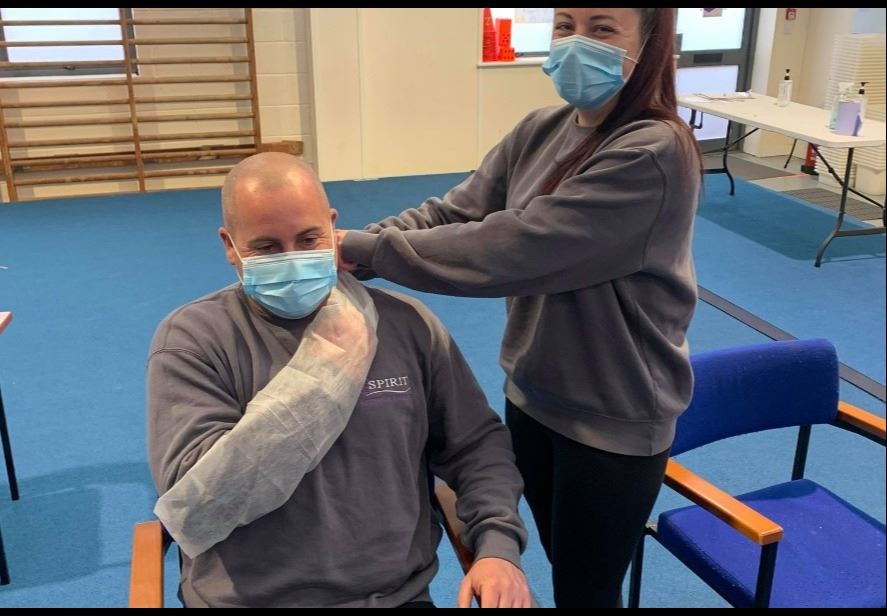 Haigh said "With the advanced skills that some of our gymnasts practise and perform, it is not unusual to see sprains and strains, as well as the occasional more serious incident. The training provided by Emerald has been great to give our coaches knowledge and confidence in handling such events, and as an Academy we are so glad we joined the Chamber and made new contacts."
And to cement the new relationship, the daughter of the day's tutor, who has been keen to take up gymnastics, is all set for a trial to join one of Spirit's competition squads. A great new business relationship has got established, started through the Yeovil Chamber.
Spirit Gymnastics Academy is a not-for-profit community club, based in Seaton Mews, Yeovil. It offers a range of classes from pre-school to international standard gymnastics, across a number of disciplines. It is also the home of Acrofusion who have performed several times at The Octagon Theatre. www.spiritacro.com.
For more information contact: Alastair Haigh, 07535 637944, al@spiritacro.com
All photos credit Spirit Gymnastics Academy