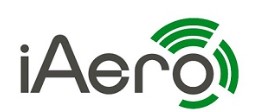 iAero (Yeovil) Centre
Released On 3rd May 2022
iAero is now open! Contact iAeroCentreYeovil@somerset.gov.uk today, on how to secure your space.
Introduction
The iAero Centre is a purpose-built 2.398 m2 research, design and innovation facility in Yeovil, built to support the competitiveness and growth of the aerospace and associated high-value design and engineering technology supply chains. The Centre will offer high-quality office, light industrial and collaboration space as well as innovation support services.
iAero Vision
Somerset has a rich aerospace history and is currently the centre of the UK's rotocraft capability. iAero will maintain and build upon this legacy of excellence.
Please read the iAero Vision
The iAero innovation centre will establish a unique environment in which talent, creativity, entrepreneurship, and innovation within SMEs can flourish and where new products and high value design and engineering solutions can be developed in collaboration with key industrial partners.
Enabling SME Capabilities
Developing high level skills
Facilitating market access
Providing industry proof of concept
Meeting key industrial challenges
Creating high value jobs