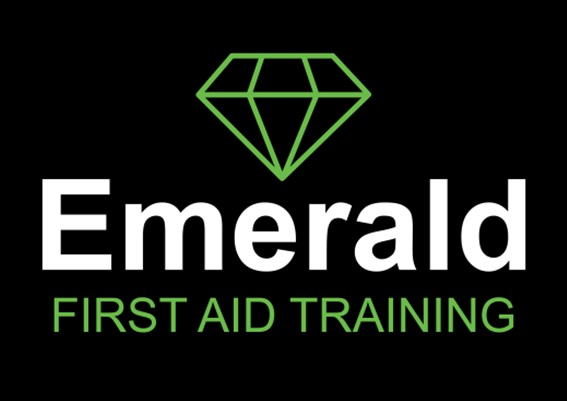 YITC Ltd becomes Emerald First Aid Training Ltd
Released On 18th Nov 2020
During this year's lockdown we were looking at our business as a whole and felt that our name and brand didn't reflect where our passion was, first aid training. So over the past few months we have been preparing to launch our new name and brand, and we can finally revel it to everyone - Emerald First Aid Training.
We offer a range of first aid courses suitable for all businesses and we are innovating how first aid courses are delivered. Here's a few things that we will be doing differently to all the other providers:
COVID Secure Training Boxes
These will be issued as standard on all our courses, and contain gloves, aprons, pen, faceshield, reusable branded face covering and 50ml hand gel. These boxes are industry leading and ensure the safety of all our learners when they train with us.
Online quotation form
We now have an online quotation form for those who have previously had training providers come to their premises, this means that before you even contact us you will know the cost of training your team.
Reduction in paperwork
All regulated qualifications require a certain amount of paperwork, however we have been working to remove as much paper use as possible. Therefore learners will complete their registration and feedback forms on their phone or tablet via a QR code that will be issued to them at the beginning and end of their course.
Blended Paediatric First Aid
For those who require Paediatric First Aid (schools, nurseries, childminders to name a few) we are now offering blended learning on this course to reduce the amount of time required on site, therefore minimising the risk of mixing bubbles. This traditional 2 day course can now be completed with 6 hours online learning and 6 hours practical training with a trainer on site.
Widest range of open courses
For individuals and small businesses, it can be better for them to engage in one of our open courses and we now offer the widest range of open courses in the area. Here's the courses we will be offering on a monthly basis in Yeovil and Taunton:
One day Emergency First Aid at Work
Three day First Aid at Work
Two day First Aid at Work Requalification
One day blended Paediatric First Aid
Three hour Basic Life Support
Bespoke Training
Most of our customers require standard courses, however some require either specialised training or want something that focuses on injuries or illness that they may encounter. As part of our online quotation form, you can now tell us what subjects you want covered on your bespoke course and we can put it together within days, sometimes hours.
We are extremely excited about this change to our business and we hope that our new name and brand will bring more benefit to our learners and customers.
Please visit our new website www.emeraldfirstaidtraining.co.uk to view our dates and locations or to use the online quotation form.
Alternatively you can give Ash a call on 01935 250 999 and he'll guide you through.