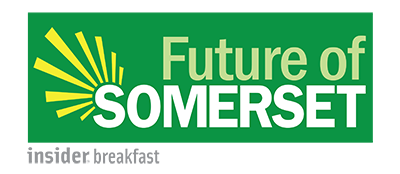 Future of Somerset Breakfast
Released On 2nd Nov 2023
Inside Media is convening a panel of influential figures in the region to delve into Somerset's economic promise, along with the accompanying infrastructure, skills, and community-building challenges it must tackle.
Somerset boasts a diverse array of businesses spanning agriculture, aerospace, manufacturing, tourism, and digital sectors. Notably, it hosts a colossal ongoing project, Hinkley Point C, and is soon to welcome Jaguar Land Rover's immense electric vehicle battery giga factory.
This exclusive Insider breakfast event will see the panel and participants explore Somerset's evolution as a county by addressing key questions:
What potential do these mega-projects and their associated supply chains hold for the region?
Which industries and enterprises are thriving independently of these two major projects?
Where do the future opportunities for economic development in Somerset lie?
How is Somerset as a county adapting to meet the changing needs of its businesses and communities?